Ajeng's birthday..
Flower print Blazer : Qiu Qiu, shorts:ITC, yellow stripe shirt:flea market, lil' chair ring:about 1$ tribal ring:Bandung 7$
2 Things i'm in love..
First : These pathwork blazers
Picture from
ETSY
Second :
Only I
, vintage renewal online shop.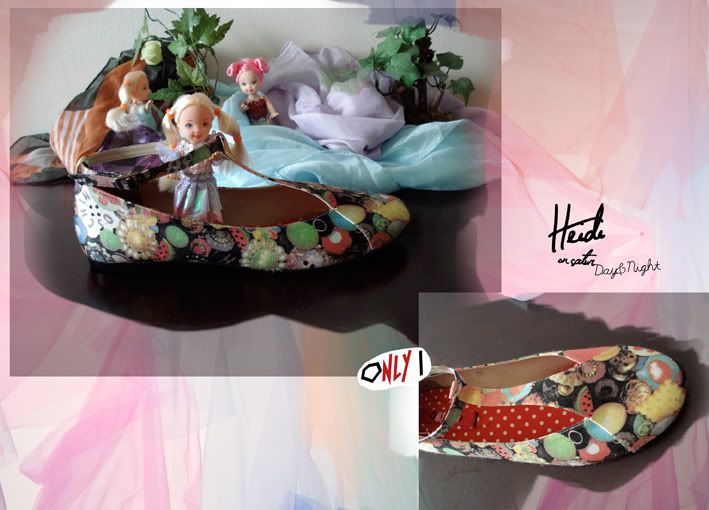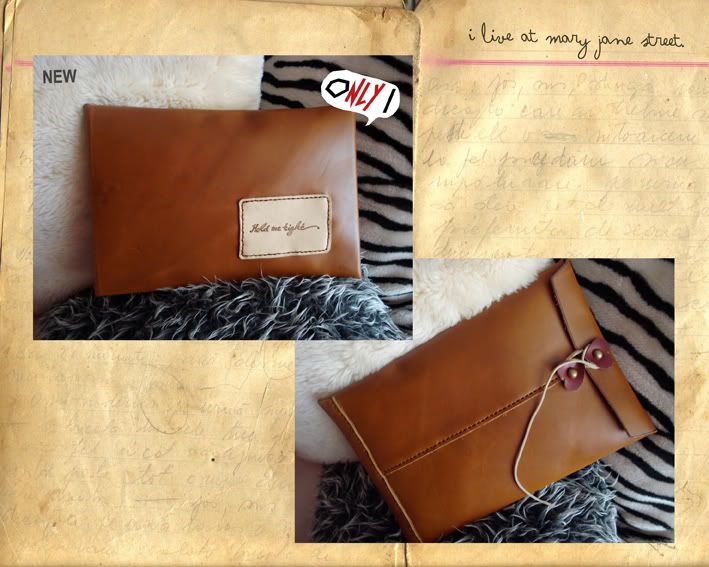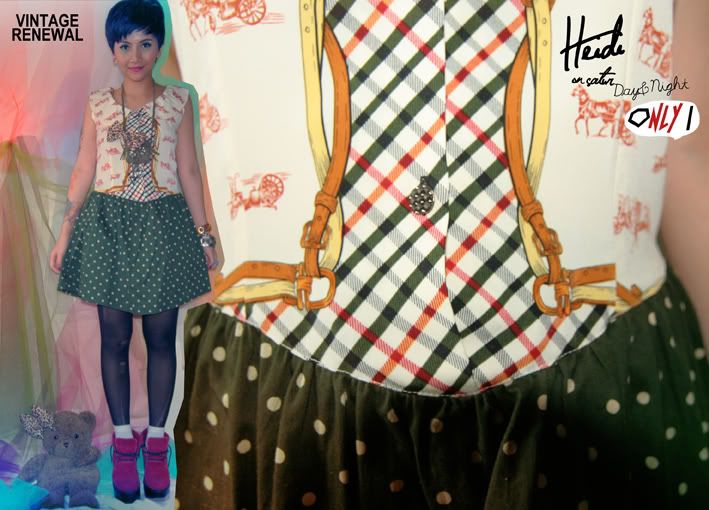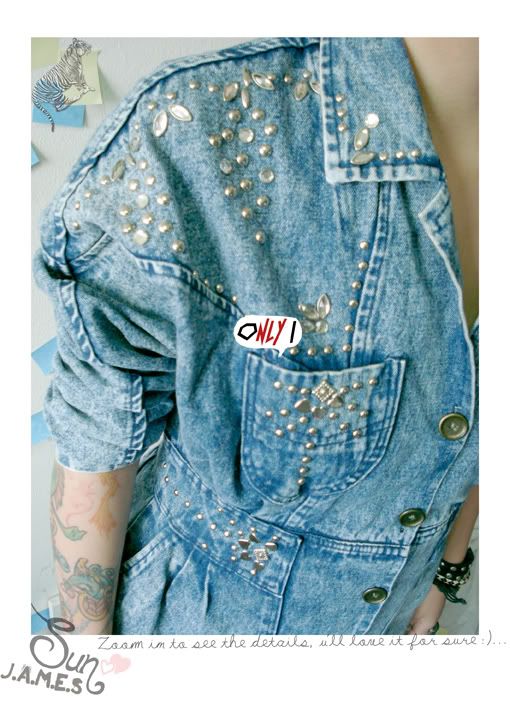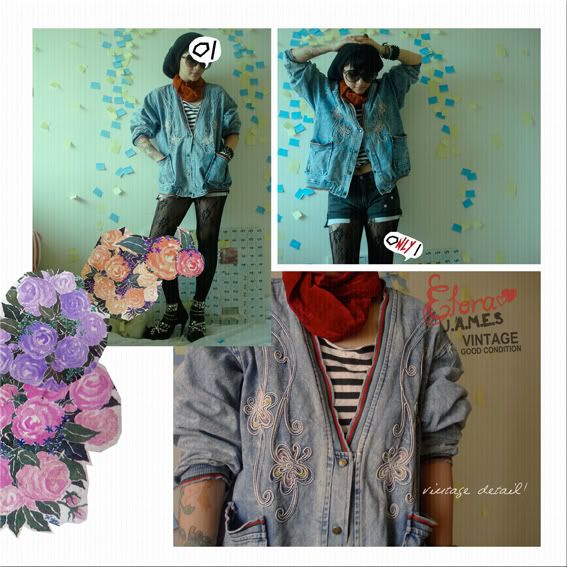 She transform some vintage stuffs into awesome new outfits.
When i look at her collection, i was saying WOW like hundred times.
Can't say anymore, just take a look.
Good job,cindy...
Yes,I will go out of town till tuesday..,i'll tell you later where am i going..heheh
Ouwh and about "taggy thing", i will post it later..
i promiseeeeee.....
Okay! Kiss for you all.